Visa Alias Directory Service
Simplify the push payment experience. Link and resolve an Alias to a payment credential.
available for use by
Issuer Banks
Acquirer Banks
Merchants
Regional Availability
View Details
N. America
Asia-Pacific
Europe
CEMEA
LAC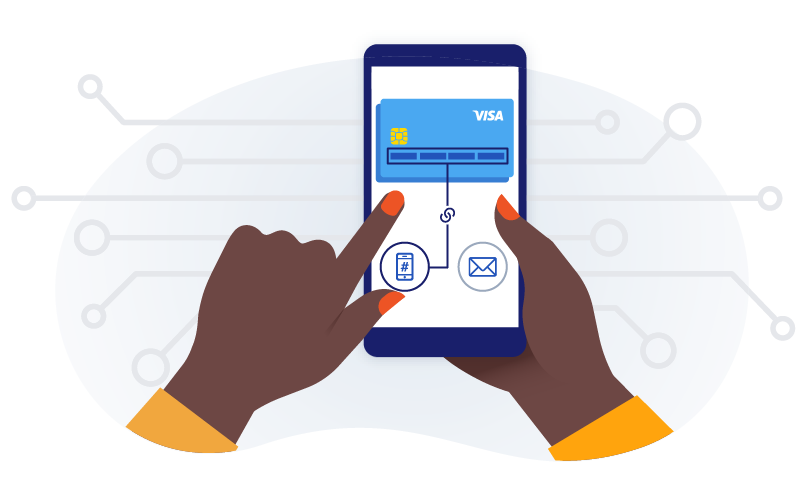 Improve user experience and security for your customers
Visa Alias Directory Service is built to help simplify payments, improve the user experience, and protect sensitive payment credential information by using Aliases.
Alias Directory offers capabilities for clients to link Aliases, such as mobile numbers or email addresses, to payment credentials such as cards or bank accounts. Clients can manage the lifecycle of an Alias and resolve an Alias to receive the associated payment credential.
Why Visa Alias Directory?
Keep Sensitive Information Secure
Recipients do not need to expose sensitive account details. Instead, simply share a phone number or e-mail.
Global Reach
Ability to connect to directories around the world.
Delightful and Convenient User Experiences
Eliminate time wasted gathering and inputting the recipient's payment credentials. Simply send money to an account associated with a phone number or email.
Simple Integration
Easy-to-use APIs for lifecycle management and Alias resolution.
How Does It Work?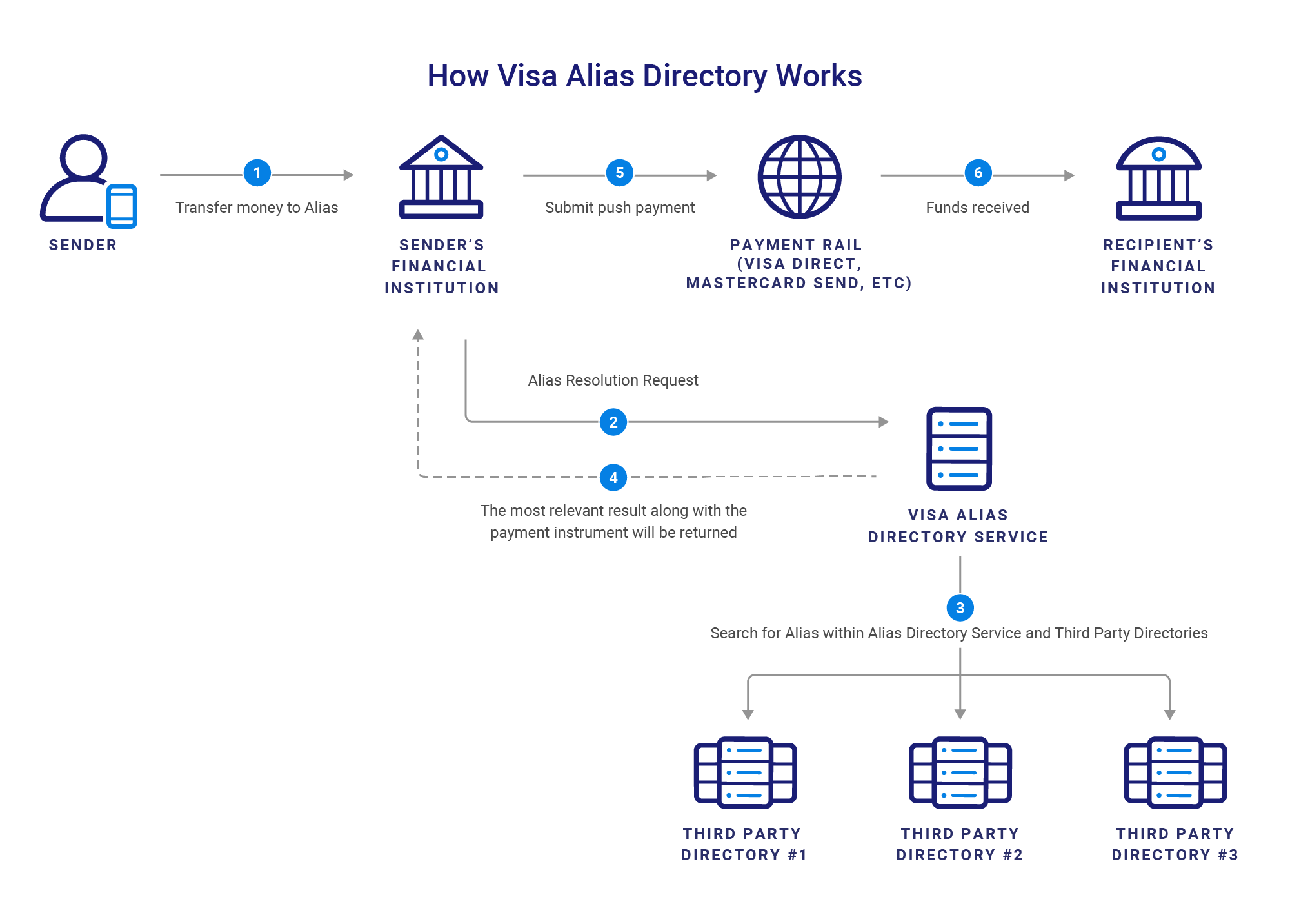 Visa Alias Directory Service stores Alias information with its own directory and also has the capability to connect to remote directories. Clients can query Visa Alias Directory Service with an Alias and receive back payment credentials associated with that Alias. These payment credentials can then be used for a push payment in the appropriate payment rail (e.g., Visa Direct, Mastercard Send).
APIs Included
Alias Resolution API
Retrieve the payment credential associated with an Alias to initiate a payment
Alias Lifecycle Management APIs
Update personal information and payment credentials associated with an Alias.
Reporting APIs (Coming Soon)
Gain insights into your Alias Directory usage
Ready to start with Visa Alias Directory?
Need Support?