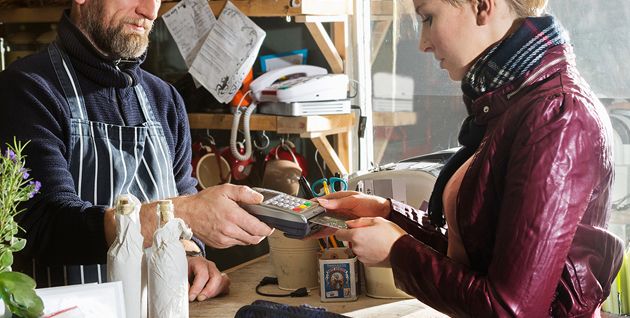 Numbers to help you improve sales growth
Merchant Measurement lets clients access aggregated merchant data collected across the Visa network.

Key Features
Measure merchant sales portfolios against a local or national benchmark.
Enhance analytic services with metrics on sales performance, chargebacks and customers.
Identify top locations for customers based on industry and category.
Why Use It?
Acquirers and payment service providers can compare the growth of a portfolio, identify new industries or geographies to target for customer and share industry specific economic insights with your merchants.
Issuers can leverage regional level chargeback trends to determine fraud strategy, enhance policies using regional macro-economic card spend data, and incorporate sales growth into commercial real estate decisions.
Merchants can determine competitive e-commerce spend in an industry, determine where primary cardholders spend--locally, regionally and internationally, and benchmark the success of chargeback handling.
How Does It Work?
Merchant Measurement is easy to use. For example, you can:
Submit a request that includes the parameters you would like to analyze,.
Receive an aggregated list back based on your query.
Review and analyze the data against your merchant portfolio.
Run a report that queries the top 5 postal codes that generate the most business by dollar amount.
APIs Included
Merchant Measurement Benchmark API
The Merchant Measurement Benchmark API provides access to purchase trend data at industry and sector levels by using an aggregated and anonymous transaction data set.
Ready to start with Merchant Measurement?
Need Support?