Visa Mobile
Quick and easy payments you will like!
available for use by
Issuer Banks
Acquirer Banks
Merchants
Regional Availability
View Details
N. America
Asia-Pacific
Europe
CEMEA
LAC
Pricing
Free to use in Sandbox. Contact Visa for pricing and commercial details to use in Production.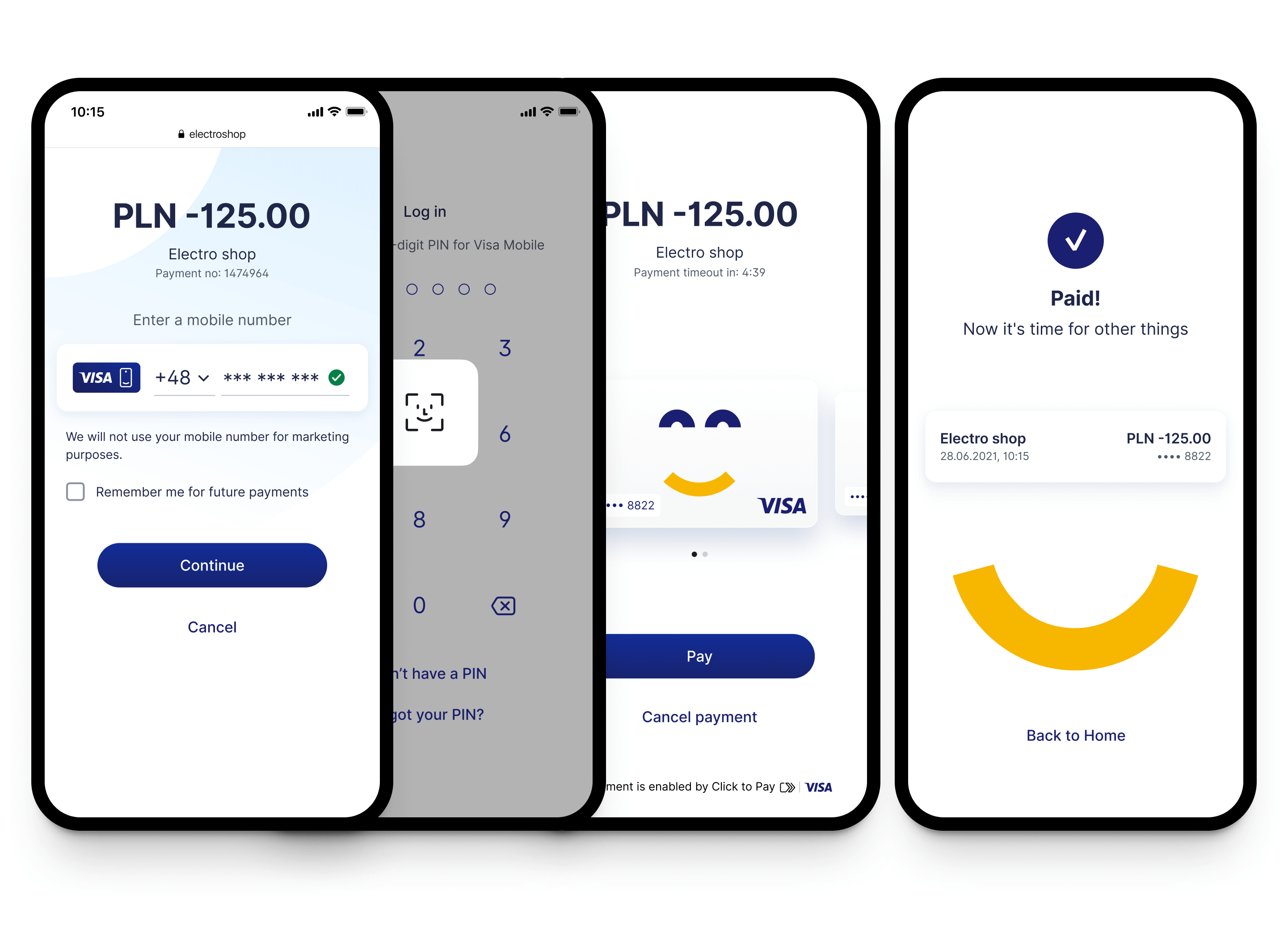 Product integrates with a new e-commerce payment method
Visa Mobile is the new UX for cards e-commerce payments, that is mobile, quicker yet safe - builds on SRC and regular CNP transactions rails.
Requires only three steps from the users:
Consumers start with entering their mobile phone number during the checkout at merchant.
Then confirm the transaction in mobile application using PIN or biometrics.
They are ready to go!
Key Features
Creating the Visa Mobile account, using SRC - Secure Remote Commerce [Click to Pay],
Enrolling cards to the solution,
Paying online, with only mobile number connected to the account,
Approving payment in mobile application,
Checking history of payments with Visa Mobile
Why Use It?
Scale your business with Visa as your trusted partner in online payments
Give your users the ability to make online payments quicker, yet safe.
Thanks to the fact, that Visa Mobile is a card payment, users have ability to use the chargeback option.
Integrate with standalone application, as well as with API, allowing to have the solution in your mobile application.
Using phone number as a key identifier is quick (users remember it by heart) and eliminates the factor of, for expample, getting the code, pasting it and then approving.
3 steps for better online payments
Sign up and verify your email address
Add and confirm your mobile number
Add your Visa card
Ready to start with Visa Mobile?
Need Support?