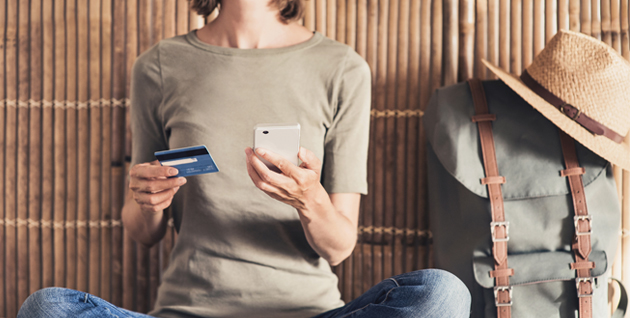 Predict who will travel and what they will spend on
Visa Travel Predict uses machine learning algorithms that leverage data across the Visa Network to predict likely future travel behavior of your customers. Visa Travel Predict provides customer insights through two predictive scores that are updated and available every calendar month:
Travel Propensity - predict which Visa cardholders will travel internationally within the next 30 to 90 days.
Merchant Category Prediction - predict the spend in specific merchant categories or market segments.
Key Features
Travel Propensity
Help clients time and target travel-related offers better.
Merchant Spend Category
Help clients tailor offers on which merchant categories cardholders are most likely to spend on.
Why Use It?
Create customized experiences for your cardholders who are planning to travel
By providing predictive intelligence on whether your customers are getting ready to travel and what they will likely purchase on their travel, you can enhance their travel experience by providing more relevant offers and products to help boost cross border payments volume.

Performance of campaigns that used Visa Travel Predict1
15% increase in cross border face-to-face payments volume per card.
9% increase in cross border face-to-face transactions per card.
3X increase in travel rates among the top 10% cards predicted leading to increased campaign targeting efficiency.
How Does It Work?
Visa Travel Predict APIs are easy to use. You can:
Submit a request that specifies whether you would like scores for a specific portfolio of cards, or a subset of your existing cards.
Receive card-level predictive scores and other segmentation filters to assist your analysis and/or marketing decisions.
APIs Included
Query By Parameter Range
Specify the parameters on which to retrieve card-level scores.
Query By Cards
Specify the group of cards for which to retrieve card-level scores.
Ready to start with Visa Travel Predict?
Need Support?
1 Average performance of six campaigns using travel propensity scores against comparable control groups. Results may vary and are sensitive to a variety of factors including but not limited to travel patterns and marketing campaigns.
Disclaimer: Visa does not make any warranty or representation as to the accuracy, timeliness, or completeness of the information provided via the Visa Travel Predict API. Issuers are responsible for their use of predictive scores.