Visa Underwriting Intelligence Solutions
Utilize Visa's transaction and authorization data to expand and enhance loan, installment, and credit card originations
available for use by
Regional Availability
View Details
N. America
Asia-Pacific
Europe
CEMEA
LAC
API Pricing
Free to use in sandbox. Contact Visa for pricing and commercial details to use in production.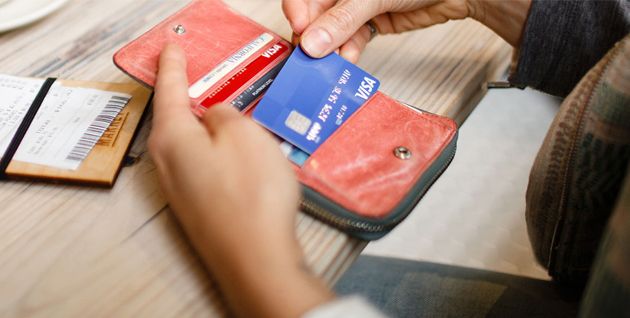 Manage credit portfolio growth more effectively
Visa Underwriting Intelligence Solutions deliver two types of card-level data about credit applicants utilizing a Visa debit or credit card number:

Cardholder Scores: Creditworthiness score that helps predict the likelihood a borrower will fall behind on loan or credit card payments.
Card Usage Insights: Aggregated transaction and authorization metrics that can be used as variables in underwriting models. Insights include the following:
Improve Lending with Valuable Data
Capture information not available from traditional credit reports and for potential prospective borrowers with a limited credit history
Diverse Datasets for Underwriting Needs
Easily adjust underwriting policies by using cardholder scores or customize existing models with card usage insights
Simple User Flow
Prospective borrowers only need to enter their card number from any Visa issuer and provide informed consent; no need for applicants to link to external accounts
Why Use It?
Visa Underwriting Intelligence Consumer API allows issuers, FinTech lenders and Buy-Now-Pay-Later (BNPL) players to access to the world's largest database of transaction and authorization data for their potential prospective borrowers.
This data, alone or in conjunction with credit bureau data from other sources, allows lenders to better identify creditworthy individuals for loans, credit cards, or installment financings. It also supports prospective borrowers with limited to no credit history, allowing for expanded originations.
The API supports real-time automated decision making. Prospective borrowers simply need to include a Visa card number from any issuer and provide their informed consent. This triggers delivery of predictive scores and insights based on the cardholder's history directly to a lender's underwriting engines. Borrowers do not have to leave the user flow to link to an external account.
How Does It Work?
The Visa Underwriting Intelligence Consumer API allows for easy delivery of Cardholder Scores and Card Usage Insights directly into an underwriting engine. Visit our 'How to Use' page for more information.
APIs Included
Consumer API by Full PAN
Access Cardholder Score and Insights with Full PAN
Consumer API by Partial PAN
Access Cardholder Score and Insights without full PAN via transaction elements
Ready to start with Visa Underwriting Intelligence Solutions?
Need Support?