Visa Direct
Fast payments to billions of endpoints worldwide.
available for use by
Issuer Banks
Acquirer Banks
Merchants
Independent Developers
Regional Availability
View Details
N. America
Asia-Pacific
Europe
CEMEA
LAC
Pricing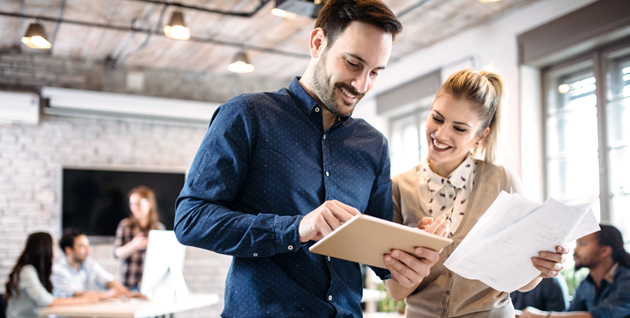 Provide real-time¹ push payments with Visa Direct
​Help drive growth for you and your clients with fast, convenient and secure payments worldwide².
Differentiate your services - Delight your clients and attract new ones with the speed, convenience and trust that Visa Direct payments can provide.
Create new revenue streams - Establish new sources of payment volume across multiple use cases, with value-added services through Visa Direct.
Foster innovation - Help your clients build innovative new use cases and services with leading-edge solutions.
Visa Direct
Visa Direct Account and Wallet
Why Visa Direct?
Help your customers to send and receive money efficiently, securely, and seamlessly to billions of endpoints globally2 with Visa Direct.
Reach payees worldwide
​Give your customers the power to send and receive money to billions of cards and accounts worldwide.
Fast & convenient experiences
​Create, faster, simpler and more connected payment experiences with the ability to deliver funds real-time1, 24 hours every day.
Simplify payment operations
​Unlock payments at scale for your customers through Visa Direct's single access point, designed to deliver to cards and accounts.
Security & reliability of Visa
​Access a trusted network and risk solutions to help ensure that funds and information are handled securely and appropriately.
How Does It Work?
Visa Direct supports multiple use cases3 and channels and reaches accounts in over 170 countries2 through a variety of end points.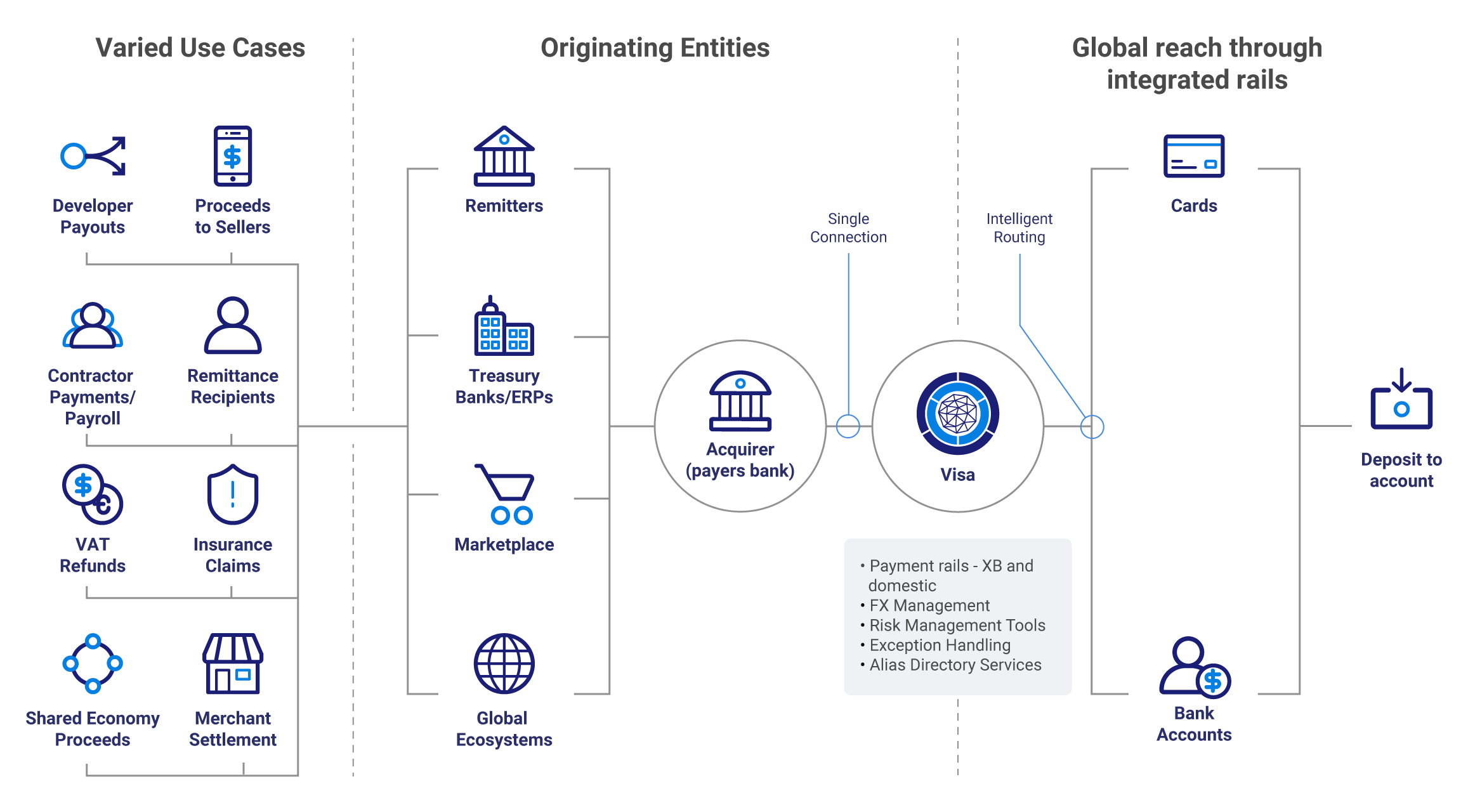 Ready to start with Visa Direct?
Need Support?
¹Actual fund availability varies by receiving financial institution, receiving account type, region, and whether transaction is domestic or cross-border.
2Availability varies by market. Please refer to your Visa representative for more information on availability.
3Use cases are for illustrative purposes only. Program providers are responsible for their programs and compliance with any applicable laws and regulations.