Digital-first card experiences
Visa Next aims to unlock your ability to deliver innovative new payment experiences where, and when, customers value it the most.
Imagine your customers choosing, in real time, how each transaction is handled based on their unique circumstances in a given moment. Best source of funds, configurable rewards and loyalty points, and even currencies or flexible borrowing terms. The possibilities are endless. More and more, your customers will access their money through the convenience of their devices. And in these digital channels, your customers have come to expect high levels of convenience, personalization and instant service, from the moment they create an account or activate a new service.

Through Visa Next, we want banks and FinTechs to be able to access some of the best of Visa's current and future real-time API services. These services are designed to inter-operate with each other, which can help enable developers building multiple solutions faster and cheaper.
For Processor partners that also connect to Visa Next, we plan to provide access to complementary capabilities from Visa. This includes access to business development new deal flow and opportunities.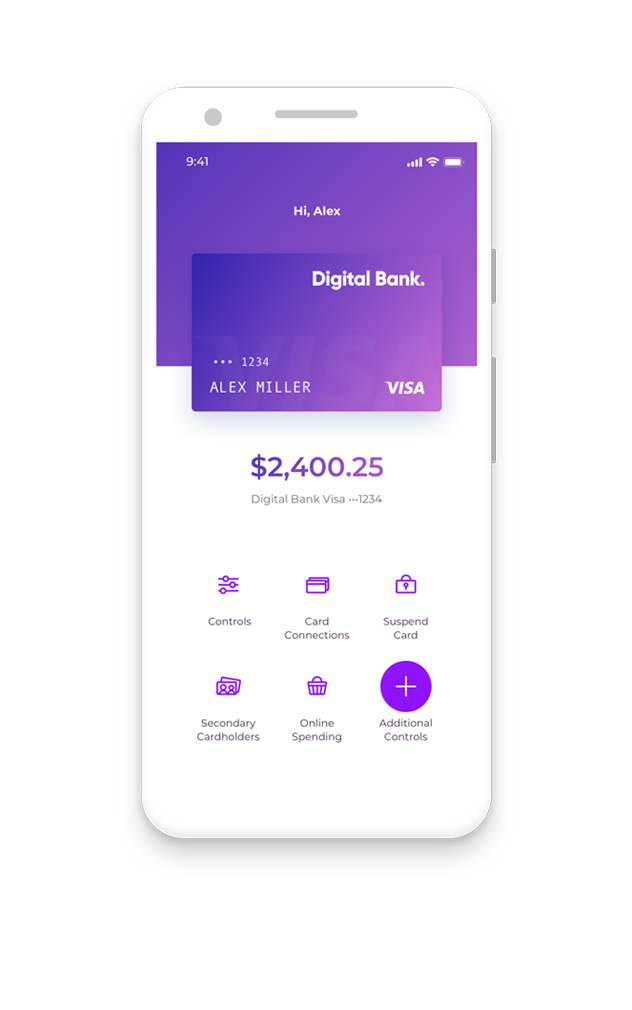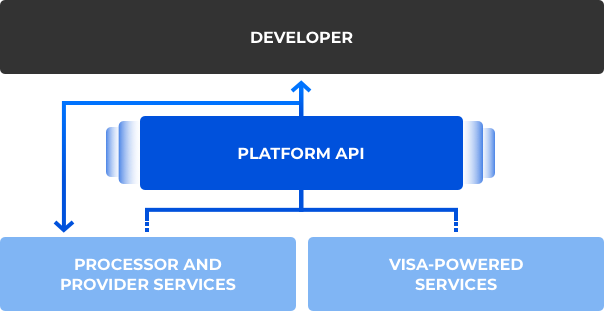 Visa next API solutions are designed to be interoperable and easy to integrate
With Visa Next, we are starting a journey to continuously improve the interoperability and simplicity of integration across a range of Visa services, starting with enabling capabilities for solutions like instant digital issuance, account controls and flexible funding. At the platform level, our goal is to simplify requirements for client or partner developers by creating a single, unified and realtime channel to create and manage account information across Visa Next connected services. Once new card accounts are registered with Visa, we can enable use of non-financial account references across our new APIs. Standardized account references are designed to further help developers and partners manage both complexity and security requirements of building financial applications. Synchronizing account lifecycle management is also meant to enable clients to help eliminate the lag or disruptions between issuing or re-issuing a card and a cardholder's ability to digitally transact or access account-linked features or services.
Solutions by developers, for developers
Visa Next provides a modern RESTful API infrastructure to manage digital and physical cards, spend restrictions, access sharing, digital engagements and allows developers to subscribe to various entity state changes via webhooks. We provide sample code in various languages to accelerate your development process.
curl -X POST \
-H "X-API-KEY: ***" \
-H "Authorization: Digest ***" \
-H "Content-Type: application/json" \
-H "Accept: application/json"\
-d @data.json \
https://api.platform.visanext.com/api/v1/cards
		
Want to learn more about Visa Next?
Disclaimer: Programs, concepts and details under continuing development. Benefits depend on implementation details and business factors. Depictions are illustrative only and use of capabilities and features are subject to Visa's terms and conditions and eligibility criteria and may require development, implementation and resources by you based on your business and operational details, as well as processor participation and BIN sponsorship.