Small Business Employee Experience
Help for small businesses to digitally control employee business spend.
Visa wants to help small business owners empower their employees to make purchases on behalf of the business -- in the office or on the go. Visa also understands that small business owners want to stay in control of their business accounts.
Available for use by
Regional Availability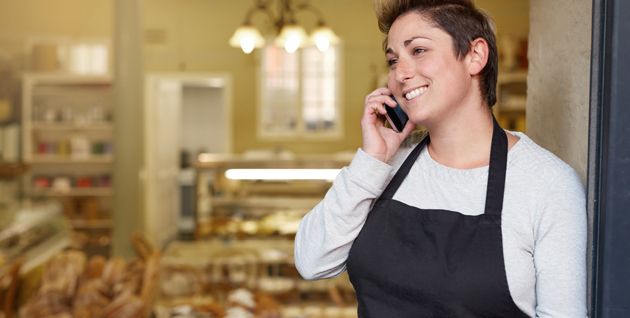 Provide employees with payment tools
A combination of Visa Token Service and Visa Transaction Controls could help a small business owner provide employees with the payment tools they need to do their work efficiently and remain in control.

Small business employee scenario
Mary owns a bakery and has a new employee Kevin that will be picking up products on her behalf from the local cash and carry store every week. Mary needs Kevin to have a way to pay, however she doesn't know him well enough yet to provide him with a Visa business card.
In the first 2 months, Mary uses her business banking app to send a one time card number to Kevin's phone on a weekly basis to enable him to pay for the supplies. The app uses the Visa token technology.

Once Mary feels confident Kevin is reliable, she requests a Visa Business Credit card for him and sets transaction controls on this card. She knows that his weekly spend is $600. She enables his card to spend to up to $700/ week.
One week, Mary needs Kevin to pick up an extra order she made for $150. That morning, she receives an alert saying that Kevin has reached $600 spend on his card, so she raises the card weekly limit to $750 before he gets to the supplier.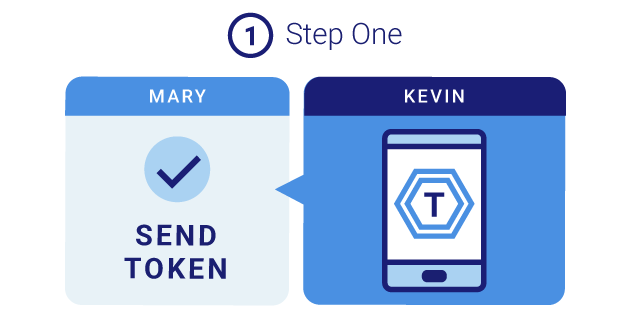 Send Token
Mary sends token to Kevin's phone on a weekly basis to enable him to pay for the supplies.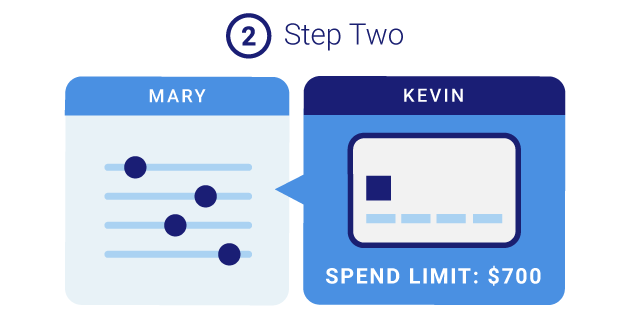 Organize Business Credit Card
Mary organizes a business credit card for Kevin and sets the transaction controls.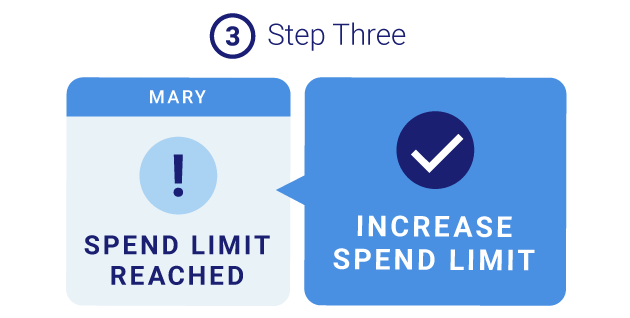 Get Notified and Raise Limit
In case Kevin reaches the spend limit, Mary can easily raise his credit card limit.
Key Benefits
Empower employees to focus on their day to day job
It can help show trust and give employees more confidence. As a bonus, it can help free up time for the small business owners and reduce the inherent risk of employee use of petty cash or checks.

Give small business owners control on the go
The small business owner can on the go switch on/ off his employees card and provide them access to certain type of spend or increase their spending limit. For Visa business issuers, it helps reduce the number of calls to call centers.
APIs Included
Visa Token Service
The Visa Token Service (VTS), a new security technology from Visa, replaces sensitive account information, such as the 16-digit primary account number, with a unique digital identifier called a token. The token allows payments to be processed without exposing actual account details.
Visa Transaction Controls
Visa Transaction Controls (VTC) can help empower your mobile app to be the command and control center for managing payments. With VTC, issuers can offer their cardholders the ability to set blocks and alerts on their cards and/or digital accounts via the issuer's mobile banking app or online website.
Ready to start a project with these APIs?