Visa Click to Pay
available for use by
Issuer Banks
Acquirer Banks
Merchants
Independent Developers
Regional Availability
View Details
N. America
Asia-Pacific
Europe
CEMEA
LAC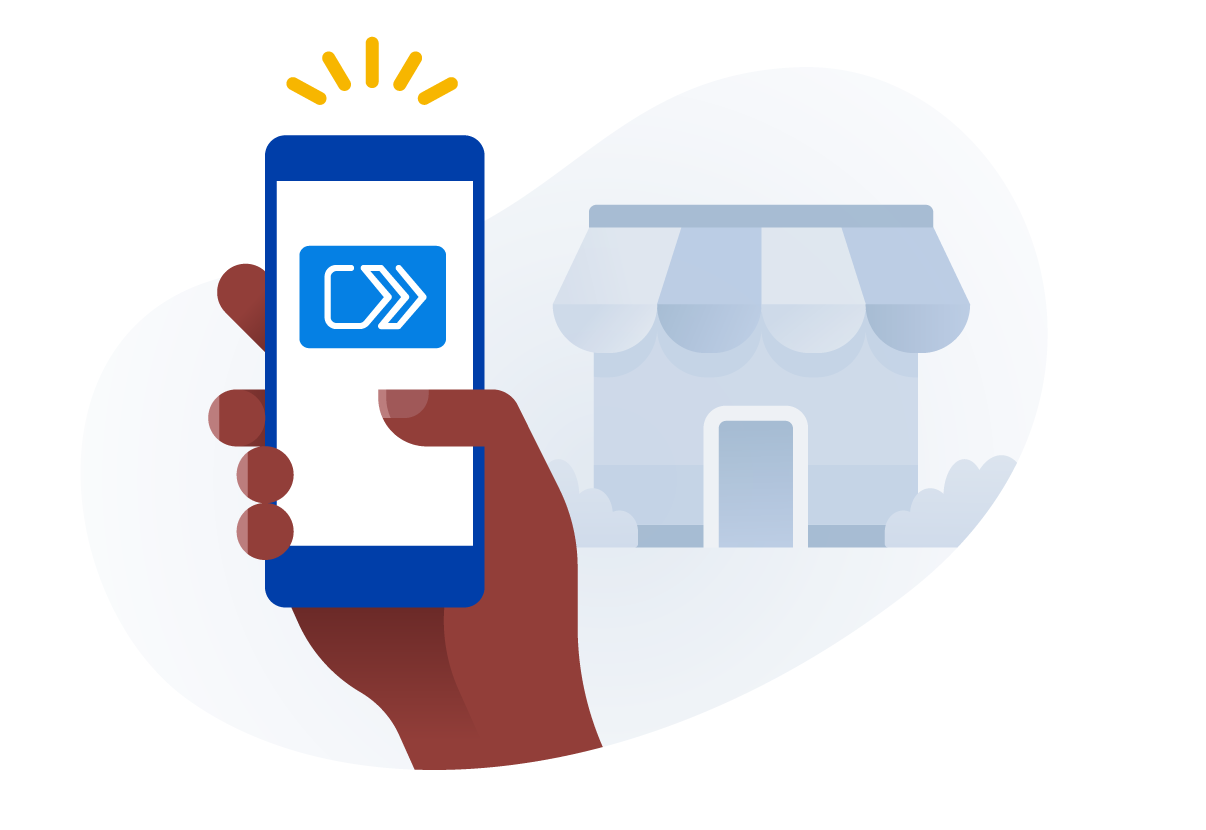 Deliver an easy, smart, and secure checkout experience
Visa enables you to build a simple and secure digital checkout experience. Using EMV® standards for Secure Remote Commerce (SRC), Visa is moving towards an open, best practices approach with the goal of improving security, interoperability, and user experience.
Visa Click to Pay was designed to deliver a fast, easy and secure digital checkout experience by removing passwords, manual card entry, and other friction points for consumers—helping reduce the chance of cart abandonment. Enrolled consumers no longer have to enter 16-digit primary account numbers, look up passwords, or fill out long forms. They can choose to be remembered on their device and browser for faster checkout with their stored cards.
Visa Click to Pay can work with Tokens for added benefits.
Reduce risk of fraud by restricting use of a token to a particular device, merchant, transaction type or channel
Automatic updating of token details from participating issuers can help eliminate declines due to expired cards
Note: EMV® is a registered trademark in the U.S. and other countries and an unregistered trademark elsewhere. The EMV trademark is owned by EMVCo, LLC.
Consumers' devices may change, but their payment method won't have to
One familiar icon
The Click to Pay icon signals availability of EMV SRC-based solutions at participating merchants.
Note: The Click to Pay icon is a trademark owned by and used with permission of EMVCo, LLC
One payment experience
Visa Click to Pay is intended to provide consistent payment experiences across omni-channel solutions for participating merchants.
Streamlining Checkout
Visa user credentials are securely stored and can be used across various digital payment environments without having to manually re-enter each time—truly streamlining guest checkout.
One integration
Visa Click to Pay is intended to help simplify integration, which can lower costs by standardizing integration and enabling more scalable innovation across form factors. It aims to help lay the groundwork for future innovation such as the emergence of payment acceptance within in-home devices, augmented and virtual reality, and other new payment contexts.
For Merchants
Can help Reduce friction at guest checkout by providing a fast and easy, password-less checkout, which can help conversion
Simple integration
Customizable UI/UX lets merchants or PSPs define look and own checkout flow
For PSPs
Scalable solution that supports tokenization to better position PSPs for new payment use cases
For Issuers
Cardholders can make your card their preferred choice for seamless guest checkout
Capture digital first consumers by activating cards for immediate use into Click to Pay (through VCEH)
Ready to start with the Visa Click to Pay?
Need Support?