Visa Global Accessibility Requirements
Meets WCAG 2.1 AA
Custom Written and User-Centric
While WCAG 2.1 is designed to help users with disabilities, the real users of this valuable standard are designers, developers, and testers. After researching these solution makers and how they work and learn, we decided to translate WCAG 2.1 AA into a set of simple requirements and test cases that would allow Visa staff to more easily and consistently create accessible products. We call them Visa's Global Accessibility Requirements, or the VGAR, for short.
Easy to Follow, Easy to Test
Besides writing our own set of 120+ requirements that work for Visa products, we asked our staff how they could best use such requirements. While WCAG 2.1 is organized by user goals, the VGAR is organized in two different ways:
For developers and designers, the VGAR Requirements are organized by type of work and then by component. With included code samples, the VGAR Requirements give developers what they need, in context, and on demand.
For QA testers, the VGAR Test Procedures are organized by testing tool. With links and descriptions for each tool (and how-to videos on the way), these procedures give testers what they need in a more efficient order.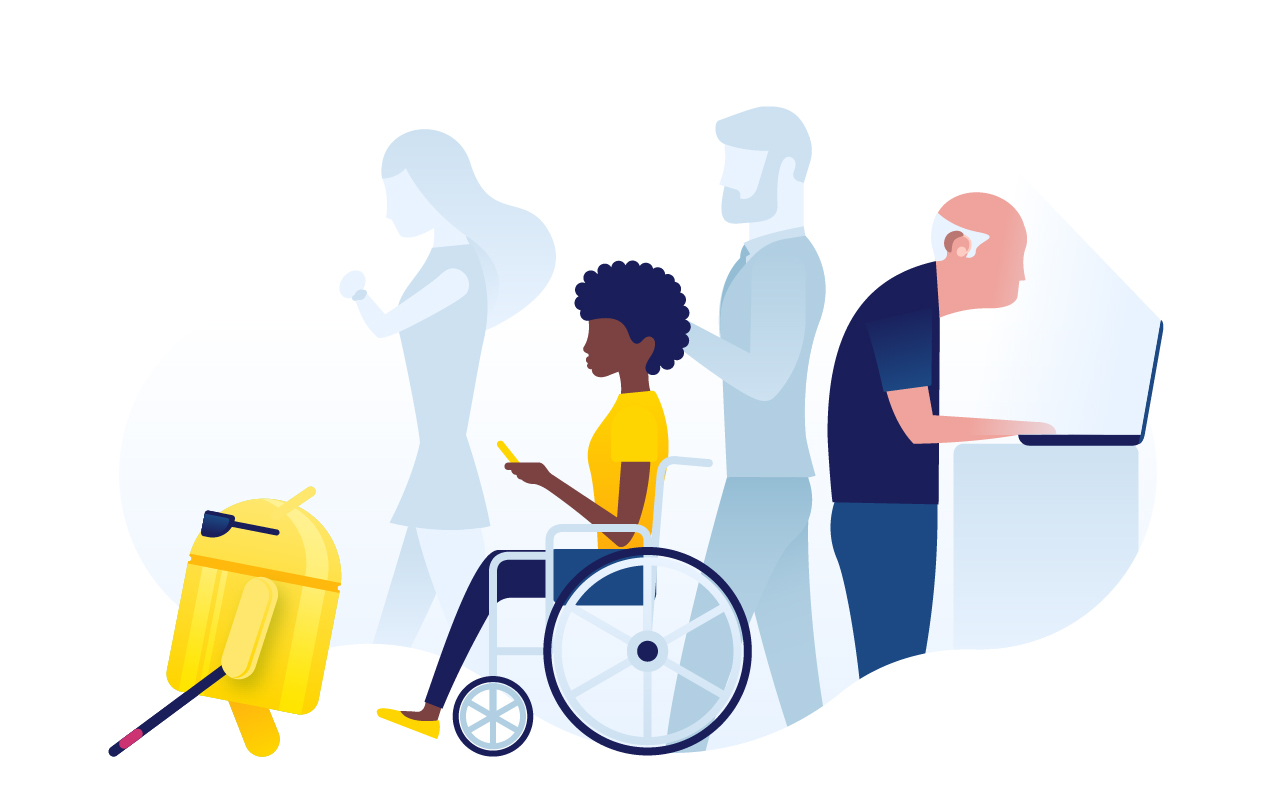 Freely Available
We put a lot of time into creating a set of clear and concise requirements that worked for Visa products and it just made sense to share the requirements with others. Your situation may require different or modified requirements*, but we invite you to take a look at what we use and contribute to a more accessible web for everyone!
The Process
Everyone involved in the product development lifecycle has a role to play in making products accessible for people around the globe. Learn about users with disabilities and keep these users in mind as features, designs, interactions, and code decisions are made and evaluated. Accessibility is not a fix; it's a process.
Plan and Lead
Product managers, project managers, and leadership have a critical role to play in ensuring a successful accessibility effort. Accessibility must be a priority from the beginning, with direction and strategy pointing to features that include as many people as possible.
Design
Visual and interaction designers are responsible for creating experiences that work for the widest range of users. By following the VGAR design requirements and understanding how different users interact with digital content, this team can deliver more inclusive designs.
Develop
Developers must be disciplined and thorough to deliver pixel- and interaction-perfect interfaces that maintain the inclusivity of the designs they are given. By following the VGAR Requirements and working with an accessibility expert when needed, development teams can deliver more accessible interfaces.
Test
Automated and manual testing is used to validate that accessibility has been effectively considered in a product. The VGAR Test Procedures are streamlined and organized to allow more efficient testing without deep subject matter expertise.
Have something to say?
We welcome your comments and feedback, however; it's important to remember that the VGAR is designed to work for Visa products and you may find that a specific requirement doesn't work for your specific situation*. We're happy to talk about it and have been known to make updates based on feedback, but we maintain these requirements for our own use with the hopes that they may be useful to others as well!
We are also aware that this site isn't fully accessible today, but wanted to share the VGAR as soon as we could while we improve the site.
All that said, feel free to use the "I Have Feedback!" button to get in touch.
* These materials and steps outlined on this website are provided "AS IS" and are intended for illustrative purposes only. They should not be relied upon for marketing, legal, tax, financial, regulatory or other advice. You are responsible for the legal aspects of any implementation of the concepts illustrated herein. Further, Visa neither makes any warranty or representation as to the completeness or accuracy of this information, nor assumes any liability or responsibility that may result from reliance on such information. You should not act or rely on such content without seeking the advice of a professional. All brand names, logos and/or trademarks are the property of their respective owners, are used for identification purposes only, and do not necessarily imply product endorsement or affiliation with Visa.