Enroll, Travel and Transact
Cardholder enrolls in Mobile Location Confirmation service, travels to a new location and confidently makes a purchase transaction
Wherever your cardholders are in the world, Visa wants payment transactions to be as convenient, secure, and smart as possible. Visa's Mobile Location Confirmation service provides enhanced convenience and peace of mind by eliminating the need for cardholders to notify their bank with travel plans by using their device's geolocation. This extra information about cardholders' geolocation can help to reduce false declines of legitimate transactions while traveling.

Available for use by
Regional Availability
Give your customers greater convenience when they travel
Mobile Location Confirmation is an opt-in service enabled through the card issuer's mobile banking app. It uses mobile geolocation data to match the location of Visa transactions with the location of the cardholder's mobile device. During the payment authorization process, if the cardholder's mobile device is in proximity of the payment transaction, the issuer receives confirmation of the match, enabling them to more confidently approve the transaction.
Refer to Mobile Location Confirmation Docs for more details.
International Travel Scenario
Carla lives in San Francisco, but travels internationally on occasion. Carla wants to make sure her issuer knows about her travel to help ensure she is not falsely declined when making a purchase transaction abroad. Carla sees the ability to share her geolocation with her issuer as part of her issuer's mobile app experience. Carla opts in to the service and her mobile device begins sharing location updates with her Visa.
When Carla makes a trip to Dubai, her phone sends an update with her new location upon arrival. When Carla makes a purchase in Dubai, Visa includes an indicator in the authorization message letting the issuer know that Carla's phone is in the same place as this transaction. The issuer sees that the purchase is outside of Carla's typical spend pattern, but uses this additional geolocation information to authorize this purchase.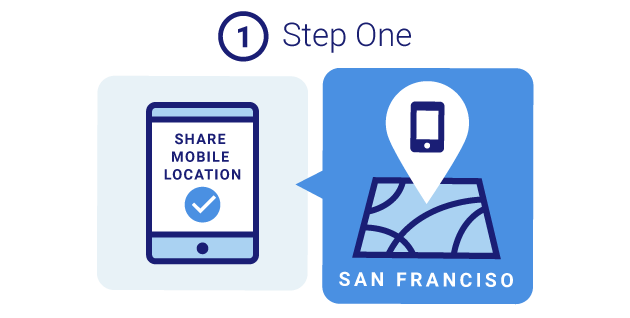 Opt in to Mobile Location Confirmation
Carla opens her mobile banking app and opts into Mobile Location Confirmation. Carla's location starts being shared with her issuer, who then shares it with Visa.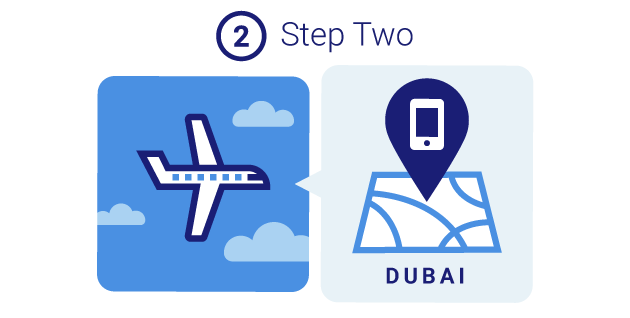 Travel conveniently
Carla travels to Dubai and her phone's geolocation is identified and an update is sent to Visa.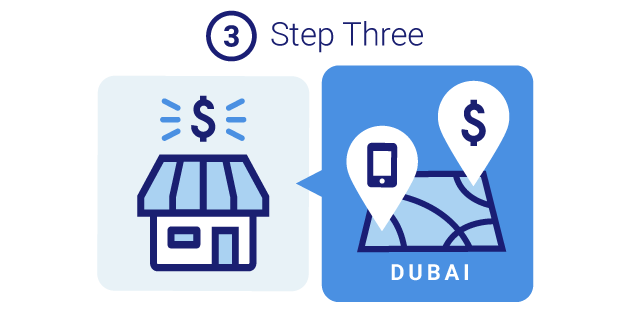 Make a purchase
Carla makes a purchase in Dubai and Visa includes an indicator in the authorization message letting her issuer know that her phone's location matches the location of her transaction.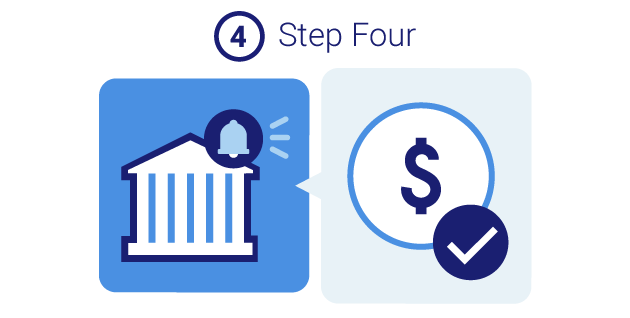 Issuer confidently approves the transaction
Carla's issuer can more confidently approve the transaction knowing that her phone and transaction are in the same place.
Key Benefits
Real-Time Risk Assessment
Provides real-time risk assessment by incorporating geolocation information into the Visa Advanced Authorization (VAA) score. Issuers can use the service to help reduce the likelihood of declines on legitimate transactions.

Improved Cardholder Experience
Issuers can approve transactions that were once considered too risky and cardholders no longer have the need to pre-notify their issuer of travel plans.
Operational Efficiencies
Mobile Location Confirmation may help decrease call center volumes by eliminating the need for enrolled cardholders to pre-notify issuers of travel plans and by helping reduce the need for inbound/outbound calls resulting from declines of legitimate transactions.

APIs Used
Cardholder Enrollment API
Cardholders provide their consent to participate in Mobile Location Confirmation through your mobile app. Therefore, you must add functionality to your mobile app that enables cardholders to enroll in this service. When cardholders enroll via your mobile app, call the Cardholder Enrollment API in order to enroll them in this service.
Location Update API
You can optionally implement the Mobile Location Agent to report mobile geolocation to your host system instead of directly to Visa. Your host system is then responsible for forwarding the location update to Visa using the Location Update API.