Hanseatic Bank
Hanseatic Bank uses Visa Transaction Controls to offer new features that enhance the capabilities of their mobile banking app, including card blocking, transaction alerts and real-time balance information.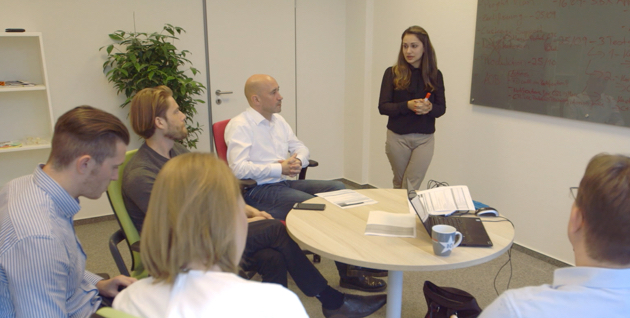 Agile implementation made possible through collaboration with Visa
"By working in a cross-functional team with Visa, our initial version was implemented in just four weeks. And we're taking a similar approach to rolling out new Visa APIs."
– Alexander Hohl, Product Owner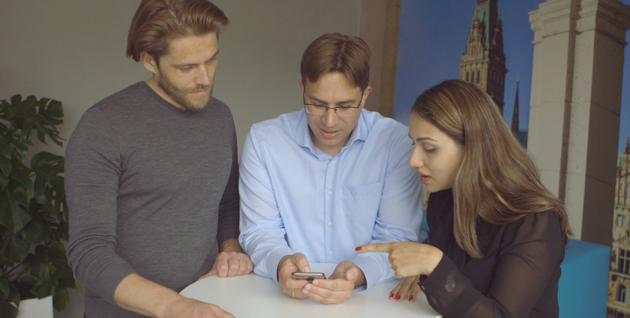 A foundation built on technology, documentation and competent support
"It has been a pleasure to work with Visa. The documentation we received left almost nothing open to question and support was always available. We used the provided SDK as a foundation for development and are very happy with the results." – Marc-Alexander Glück, IT Architect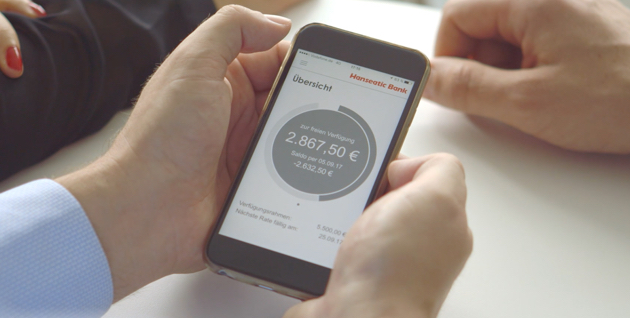 Helping accelerate the successful delivery of new digital services to customers
See how Hanseatic Bank focused on improving their mobile banking app with new features designed with Visa in a four-week incubation, prototyping and testing period—a new way of working that delivered "fantastic results."
Here's how Visa Transaction Controls help increase security and convenience in their mobile app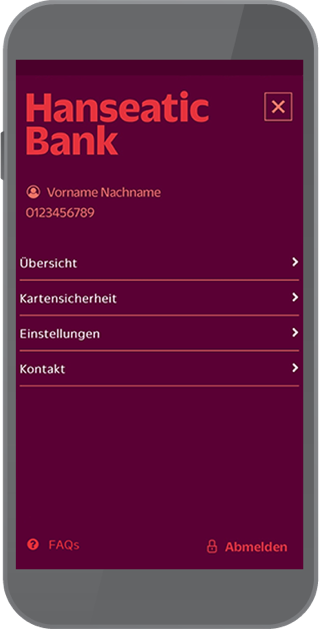 Customers access card-control features through the main menu by selecting card security ("Kartensicherheit").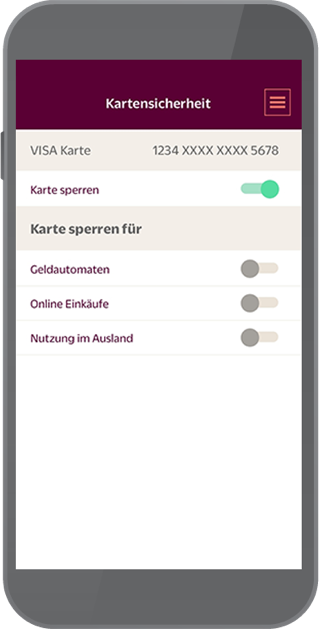 Once blocked, customers receive a notification and a block alert ("gesperrt") banner appears at the top of their transaction history.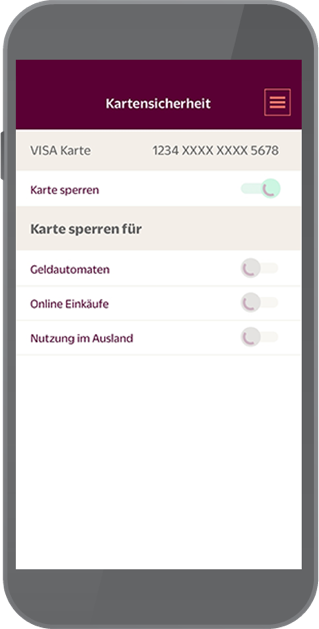 Customers can tap a switch to block their card ("Karte sperren") or individually block ATM ("Geldautomaten"), e-commerce ("Online Einkäufe") or cross-border ("Nutzung im Ausland") transactions.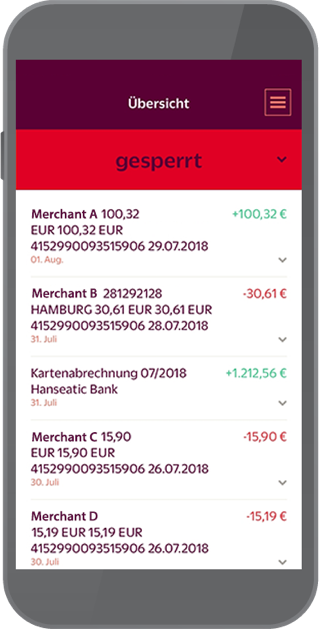 To unblock and enable their card or specific transactions, customers return to the card security screen and tap the appropriate switches.
View more partner use cases
View use cases from Visa
Disclaimer: All brand names and logos are the property of their respective owners, used for identification purposes only, and do not imply product endorsement or affiliation with Visa. Any third party solutions and links to third party sites are for your information only and equally do not constitute a Visa endorsement. Benefits depend on implementation details and business factors. Depictions are illustrative only and use of capabilities and features are subject to Visa's terms and conditions and may require development, implementation and resources by you based on your business and operational details. Please refer to the specific API documentation for details on the requirements, eligibility and geographic availability.