Michigan State University Federal Credit Union
Michigan State University Federal Credit Union (MSUFCU) uses Mobile Location Confirmation and Visa Transaction Controls to provide its members with added fraud protection and the ability to lock and unlock their Visa cards through the MSUFCU mobile app.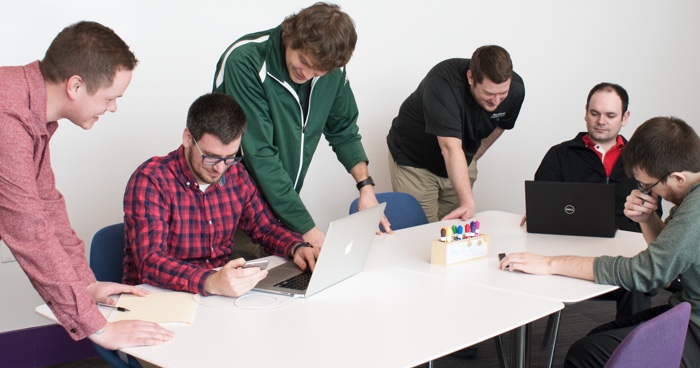 MSUFCU gives members more control and fraud protection with minimal disruption.
"The Mobile Location Confirmation and Visa Transaction Controls APIs work seamlessly to our members' advantages. They can be more confident that their cards and accounts are protected."
—Nicole Dilts, Assistant Vice President of Payment Systems

Using Visa technology to stay competitive
"As consumers can be selective and make choices based on their evolving needs, MSUFCU sought innovative technology to ensure we remain competitive and differentiated in a market inundated with options."
—Sara Dolan, Chief Financial Officer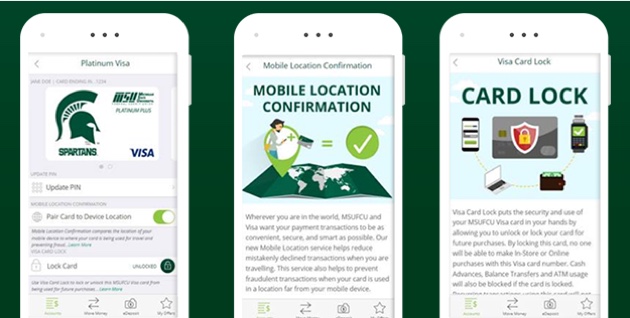 APIs in action for credit union members
Mobile Location Confirmation matches members' device locations to the transaction locations, helping reduce fraud as well as inconvenient card declines. Card Lock can allow cardholders to lock and unlock their Visa cards with the tap of a finger to help prevent unauthorized use.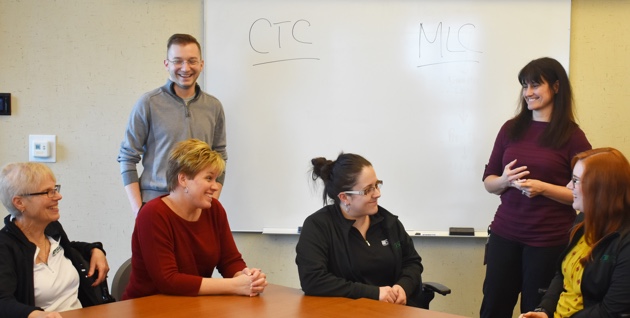 Providing seamless experiences for exceptional service and convenience
"We have incorporated multiple APIs to help our programs communicate with our vendors' programs, which has proven crucial to providing a seamless and enhanced experience for our members. Leveraging the Visa API helped us position exceptional member service and convenience amidst leading-edge technology." —Samantha Amburgey, Chief Information Officer
Remarkable interest in new services for members
1,072 cards* enrolled in Mobile Location Confirmation
1,145 cards* set up with card controls through Card Lock
*As of January 2018

View more partner use cases
View use cases from Visa
Disclaimer: All brand names and logos are the property of their respective owners, used for identification purposes only, and do not imply product endorsement or affiliation with Visa. Any third party solutions and links to third party sites are for your information only and equally do not constitute a Visa endorsement. Benefits depend on implementation details and business factors. Depictions are illustrative only and use of capabilities and features are subject to Visa's terms and conditions and may require development, implementation and resources by you based on your business and operational details. Please refer to the specific API documentation for details on the requirements, eligibility and geographic availability.