Groupe BPCE
Groupe BPCE uses Foreign Exchange Rates and Visa Global ATM Locator to provide additional, more convenient services for customers that frequently engage in cross-border transactions.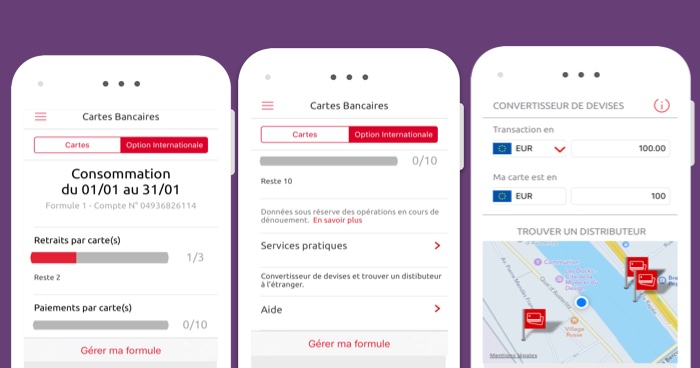 Simplifying implementation with Visa support
"We were very excited and proud to be the first issuer using Visa APIs in France. It has been a great experience and a true partnership, especially regarding IT and security systems. The Visa project team has been very helpful and available."
— Marine Pasdeloup, Model Owner Selfcare & Card Management, BU Consumer Solutions
Enhancing the customer experience with Visa APIs
"We were starting the development of a new offer, targeting cardholders that travel a lot and therefore need to frequently do cross border transactions. We wanted to provide additional services which could be immediately useful for these cardholders and could enhance their customer experience. So came the idea to use Visa APIs in our mobile banking app. We decided to implement ATM Locator and Currency Converter. These were simple features, easy to understand by the final user and very convenient on a daily basis. In a nutshell, perfectly in line with our project specifications."
— Marine Pasdeloup, Model Owner Selfcare & Card Management
View more partner use cases
View use cases from Visa
Disclaimer: All brand names and logos are the property of their respective owners, used for identification purposes only, and do not imply product endorsement or affiliation with Visa. Any third party solutions and links to third party sites are for your information only and equally do not constitute a Visa endorsement. Benefits depend on implementation details and business factors. Depictions are illustrative only and use of capabilities and features are subject to Visa's terms and conditions and may require development, implementation and resources by you based on your business and operational details. Please refer to the specific API documentation for details on the requirements, eligibility and geographic availability.