Hyperwallet
Hyperwallet, a global payouts platform, uses Visa Direct to power their transfer to debit card capabilities to create an efficient and frictionless payout experience.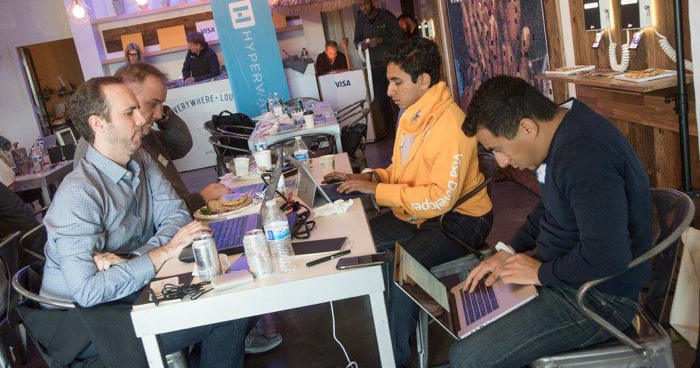 Hyperwallet finds new ways to distribute funds globally
"Visa Developer enabled our development team to efficiently integrate Visa Direct as a real-time payout option, furthering our commitment to provide global payees with faster, more convenient access to their money."
—Bill Crowley, Head of Global Innovation
Creating the future of payment innovation
See how Visa Direct helps Hyperwallet enhance client experiences by integrating push-to-card payment capabilities into its global platform.
Making payments a snap with Hyperwallet
Hyperwallet's behind-the-scenes system allows clients to integrate payment functionality directly into their platforms. The client sets it up through the back-end dashboard, the payee selects the payment method, then completes the transaction.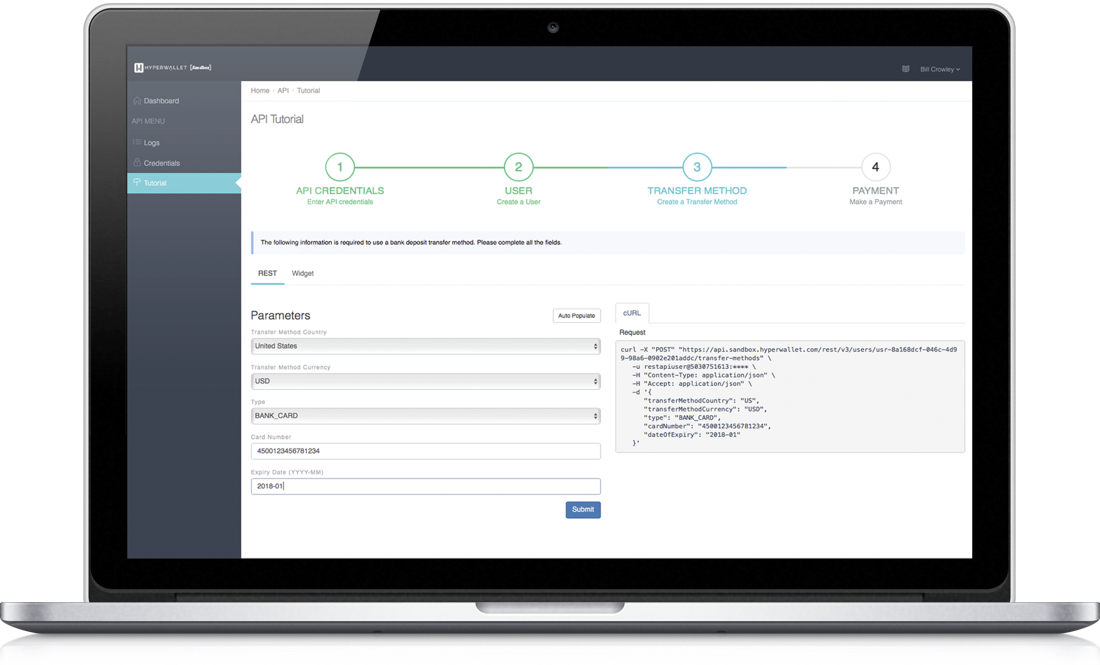 Dashboard API
The Dashboard-API file shows the code that is used to create the transfer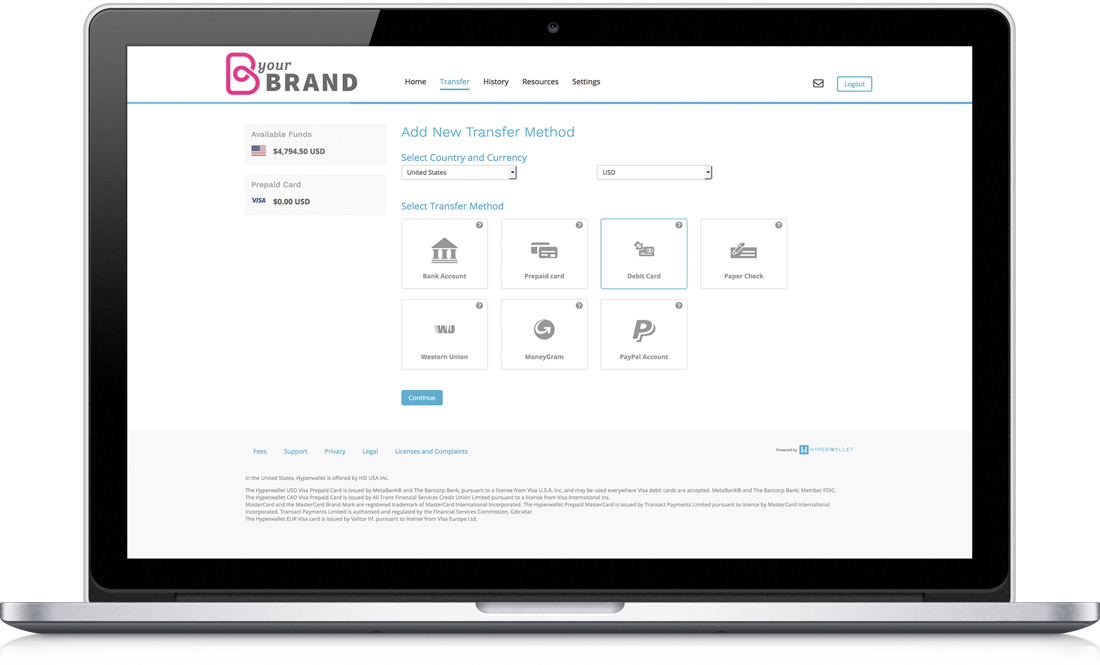 Dashboard Transfer Methods

The Dashboard-Transfer-Methods shows how Visa Direct is offered within the Hyperwallet Portal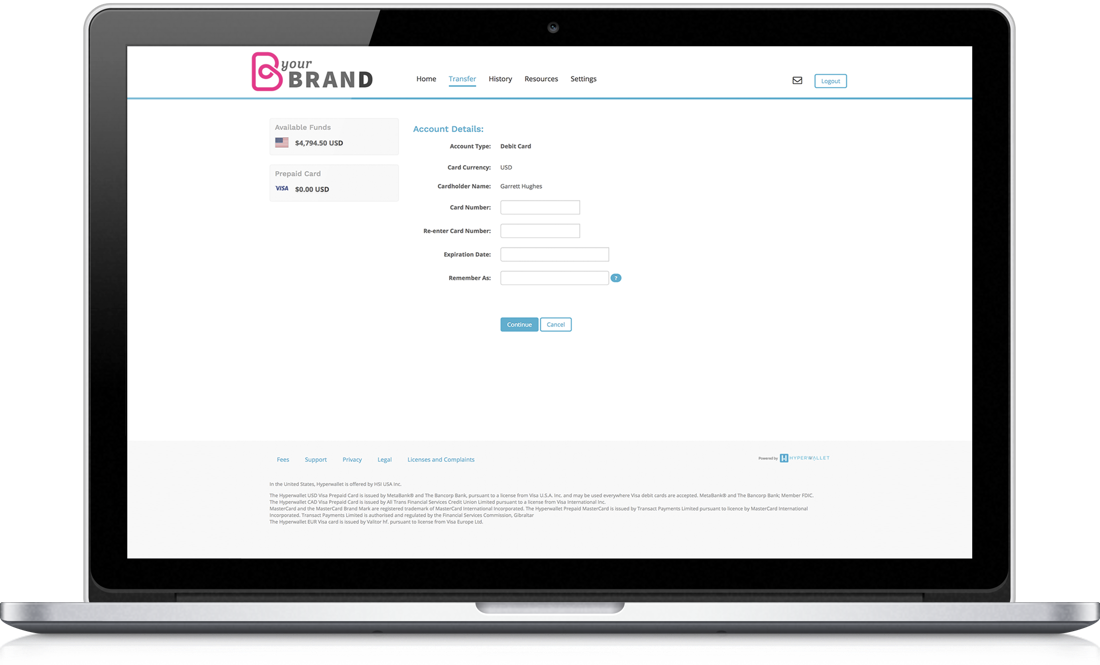 Dashboard Account Details
The Dashboard-Acct-Details shows how we display it to the Payee
View more partner use cases
View use cases from Visa
Disclaimer: All brand names and logos are the property of their respective owners, used for identification purposes only, and do not imply product endorsement or affiliation with Visa. Any third party solutions and links to third party sites are for your information only and equally do not constitute a Visa endorsement. Benefits depend on implementation details and business factors. Depictions are illustrative only and use of capabilities and features are subject to Visa's terms and conditions and may require development, implementation and resources by you based on your business and operational details. Please refer to the specific API documentation for details on the requirements, eligibility and geographic availability.