Zenith Bank
Zenith Bank uses Visa Mobile Push Payments to power its scan to pay app, with the goal of providing a fast, simple and secure way of making payments by scanning QR codes with a smart phone.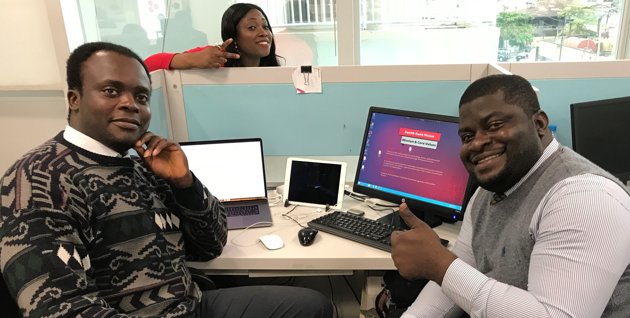 Fast deployment with support from Visa
"The support of the Visa Developer team during the mVisa API integration helped us deploy the solution for our customers in record time."
– Chinedu Epuechi, Software Developer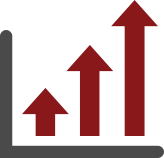 "The adoption of the solution by our customers was impressive and the numbers keep growing."
– Chinedu Epuechi, Software Developer

Offering alternate ways to pay in a challenging market
"Due to challenges inherent in our market most especially for POS (power and network availability), the mVisa solution provided a cost-effective way to drive adoption of alternative payment methods."
– Francis Chukwunyem, CIO
See how easy payments can be with the Scan to Pay app for merchants and customers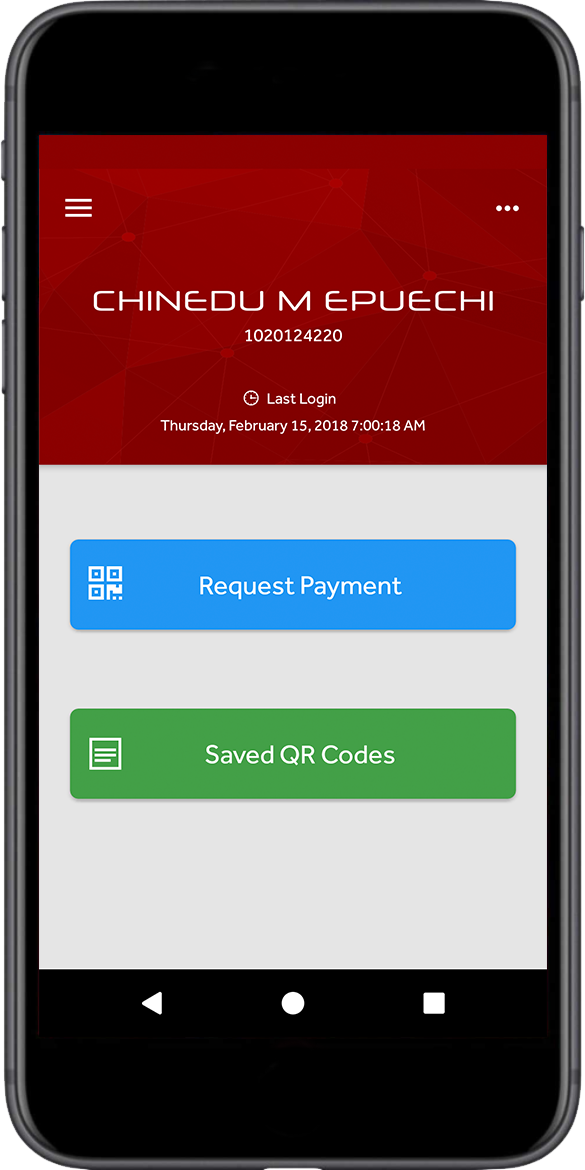 Merchant logs in and clicks Request Payment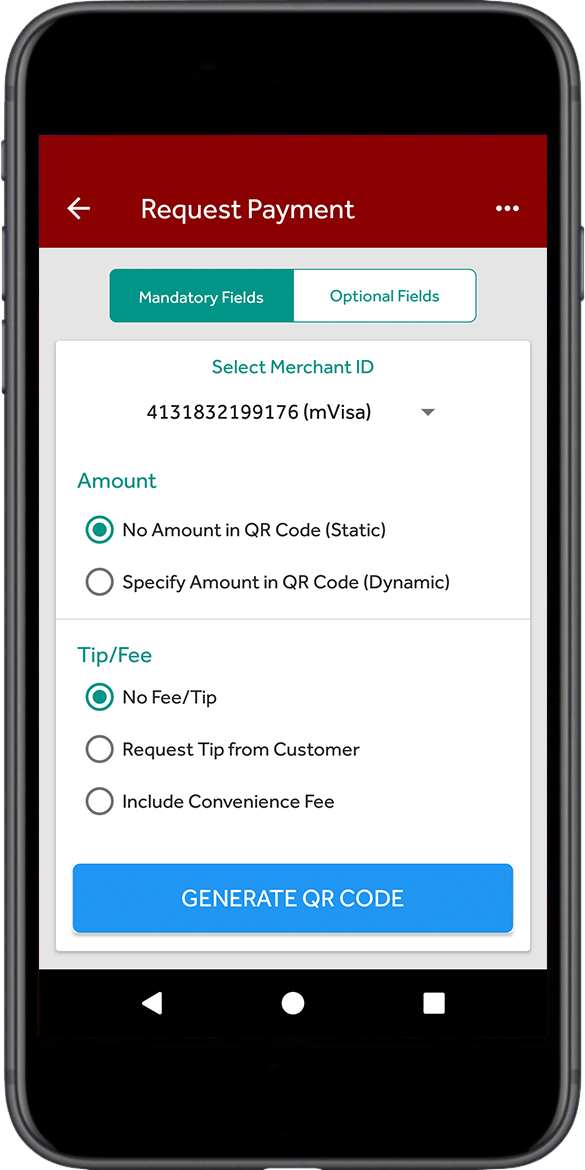 Merchant sets preferred options and clicks Generate Code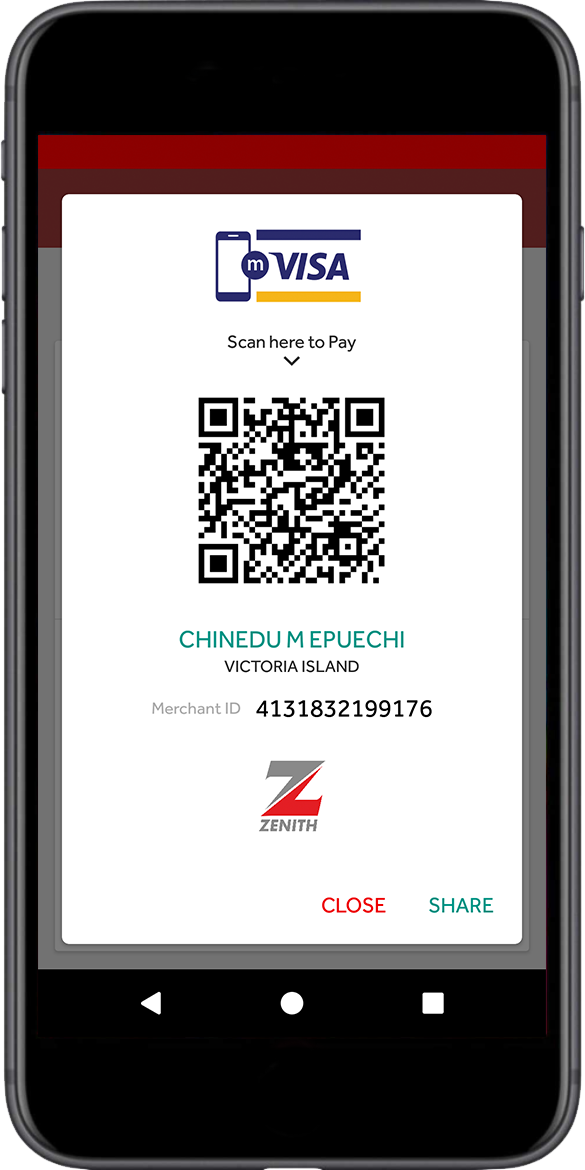 QR code ready to share to receive payments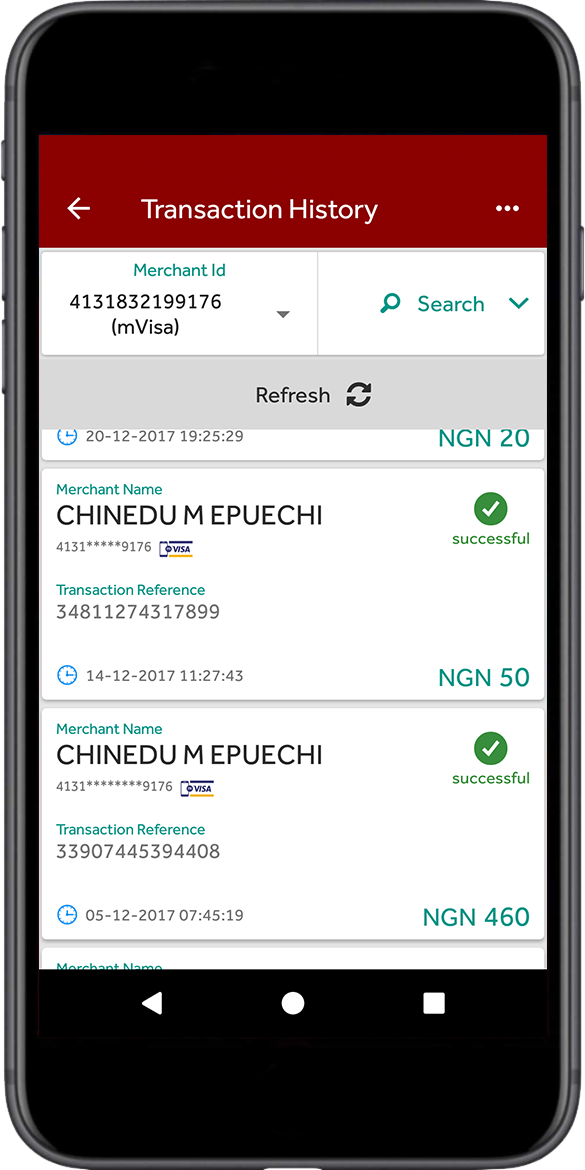 Merchant reviews transaction history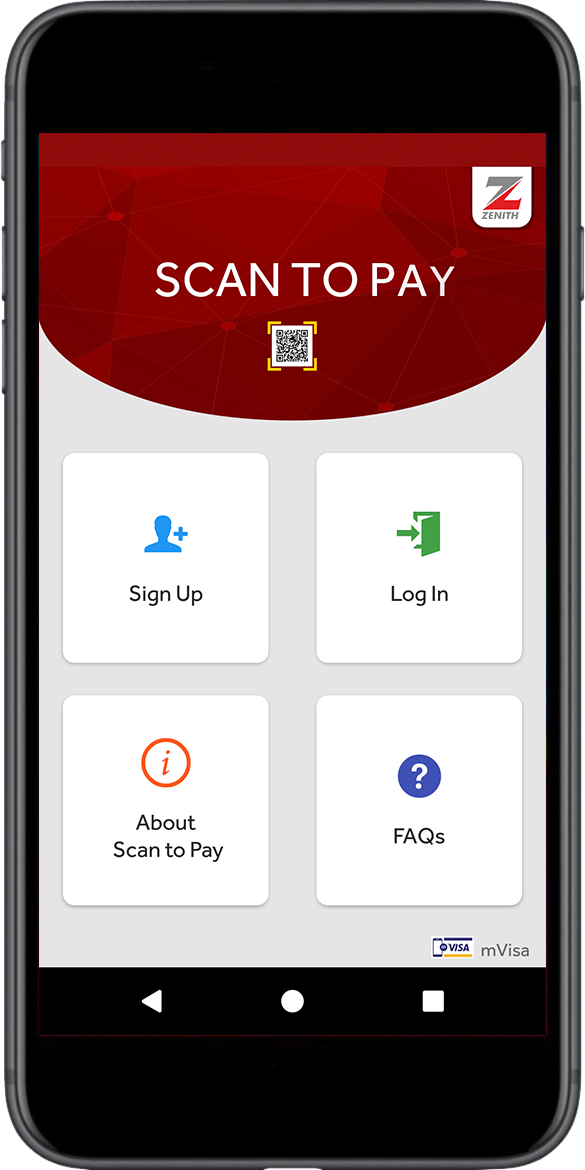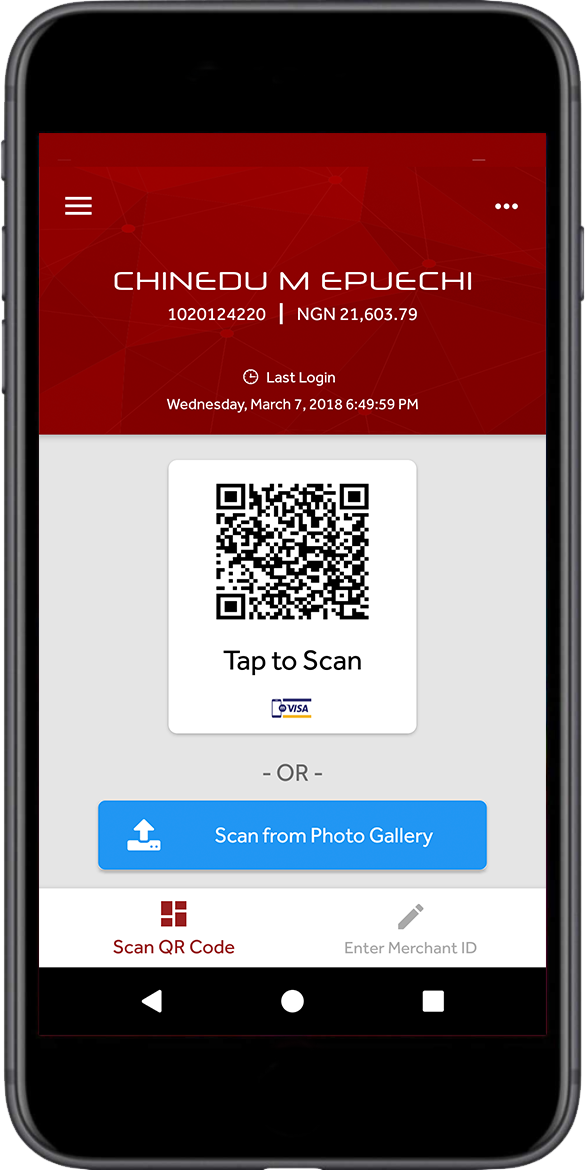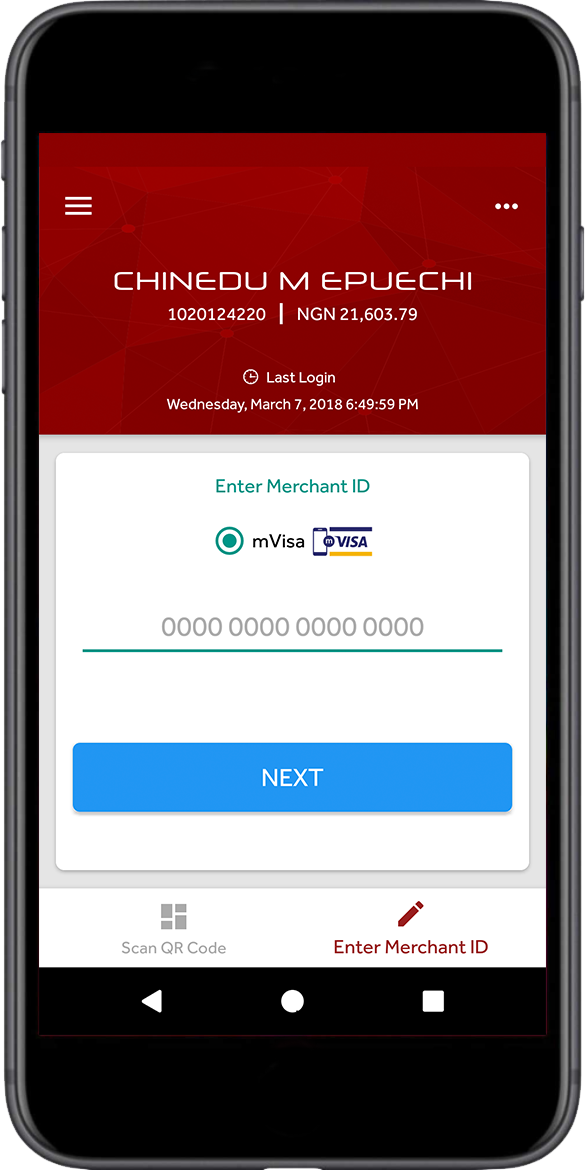 Customer confirms merchant ID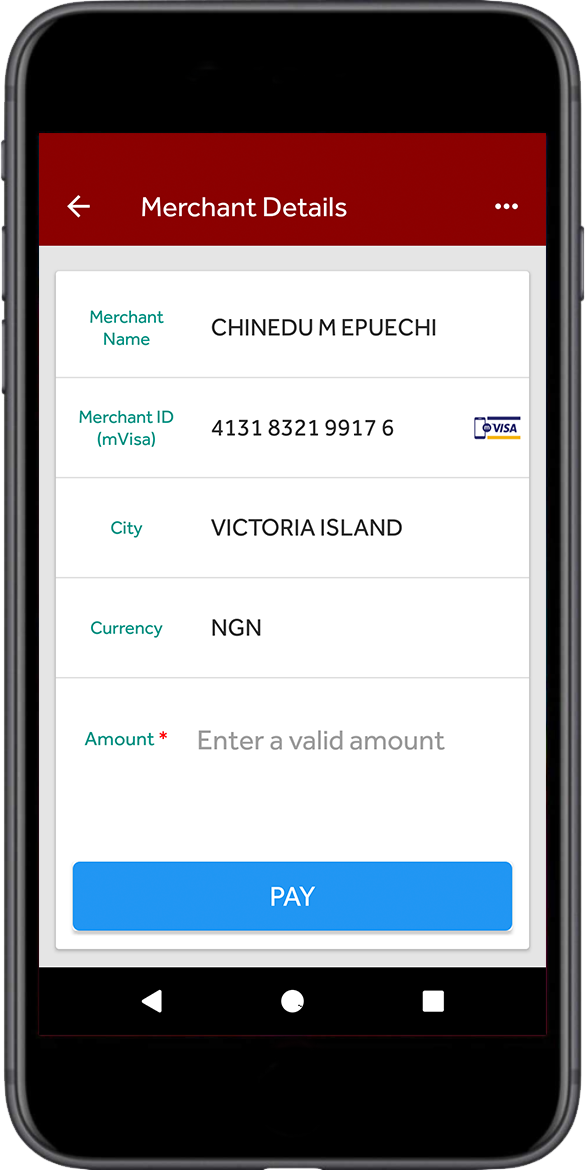 View more partner use cases
View use cases from Visa
Disclaimer: All brand names and logos are the property of their respective owners, used for identification purposes only, and do not imply product endorsement or affiliation with Visa. Any third party solutions and links to third party sites are for your information only and equally do not constitute a Visa endorsement. Benefits depend on implementation details and business factors. Depictions are illustrative only and use of capabilities and features are subject to Visa's terms and conditions and may require development, implementation and resources by you based on your business and operational details. Please refer to the specific API documentation for details on the requirements, eligibility and geographic availability.
Disclaimer: Visa Mobile Push Payments were formerly named mVisa. All implementations of the product should follow current Visa brand guidelines, and should not use the mVisa name or the mVisa brand mark, which are no longer in effect.