Give your customers greater convenience when they travel
With Mobile Location Confirmation, Visa can tell you at the time of purchase whether your cardholder is near a merchant requesting payment authorization. You can include this information in your decision to approve a transaction that might otherwise have appeared too risky to approve.
Key Features
Real-Time Risk Assessment
Provides real-time risk assessment by incorporating geolocation information into the Visa Advanced Authorization (VAA) score. Issuers can use the service to help reduce the likelihood of declines on legitimate transactions.

Improved Cardholder Experience
Issuers can approve transactions that were once considered too risky and cardholders no longer have the need to pre-notify their issuer of travel plans.
Operational Efficiencies
Mobile Location Confirmation may help decrease call center volumes by eliminating the need for enrolled cardholders to pre-notify issuers of travel plans and by helping reduce the need for inbound/outbound calls resulting from declines of legitimate transactions.

Why Use It?
Fewer Inaccurate Transaction Declines
Geolocation intelligence allows you to authorize transactions more confidently and keep your travelling customers happy.
Reduced Costs
Mobile Location Confirmation can help save operational costs associated with false positive declines and pre-travel notification calls.
How Does It Work?
Mobile Location Confirmation is a service that provides information about whether or not an enrolled cardholder's mobile phone is located near the merchant requesting authorization for a purchase. Visa sends this information to you as part of the real-time authorization request. There are four main components of the Mobile Location Confirmation service:
Cardholder Enrollment
Cardholders will enroll in Mobile Location Confirmation via your mobile app, which must be enhanced to allow cardholders to enroll their eligible card(s) and mobile phone in the service. Within the mobile app, cardholders must explicitly opt in to the collection of geolocation information.
Location Updates
Once a cardholder enrolls in the Mobile Location Confirmation via your mobile app, the app begins regularly collecting approximate location from the cardholder's mobile phone and sending that to Visa.
Location Match
When a cardholder transacts with their Mobile Location Confirmation-enrolled card, Visa compares the location of the merchant in the authorization request to the location of the cardholder's mobile phone. Based on this comparison, Visa derives a Location Match Indicator, which informs you whether the mobile phone is located near the merchant. Visa then sends this Location Match Indicator and an enhanced Visa Advanced Authorization (VAA) score to you in the outgoing authorization request.
Authorization Decision
You can receive the Location Match Indicator and enhanced VAA score from Visa and use those as part of an approval or decline decision.
APIs Included
Cardholder Enrollment API
Cardholders provide their consent to participate in Mobile Location Confirmation through your mobile app. Therefore, you must add functionality to your mobile app that enables cardholders to enroll in this service. When cardholders enroll via your mobile app, call the Cardholder Enrollment API in order to enroll them in this service.
Location Update API
You can optionally implement the Mobile Location Agent to report mobile geolocation to your host system instead of directly to Visa. Your host system is then responsible for forwarding the location update to Visa using the Location Update API.
Related Content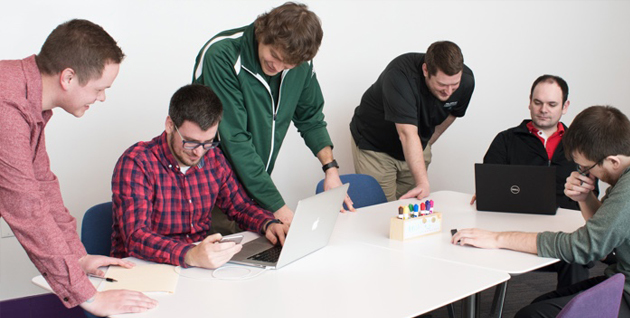 How Michigan State Uses Visa APIs
Michigan State University Federal Credit Union (MSUFCU) uses Mobile Location Confirmation and Visa Transaction Controls to provide its members with added fraud protection and the ability to lock and unlock their Visa cards through the MSUFCU mobile app.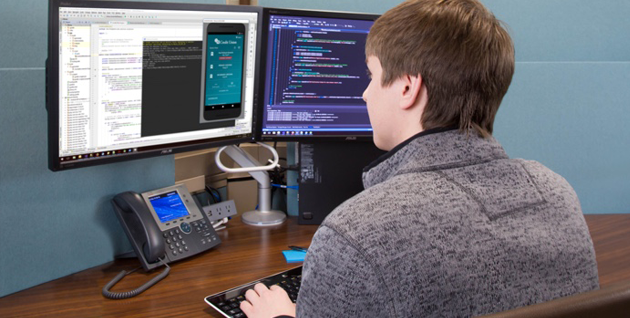 How University of Wisconsin Credit Union Uses Visa APIs
University of Wisconsin Credit Union (UWCU) uses Mobile Location Confirmation to power the mobile travel verification feature of its app to increase the likelihood that customer debit and credit card transactions will be approved.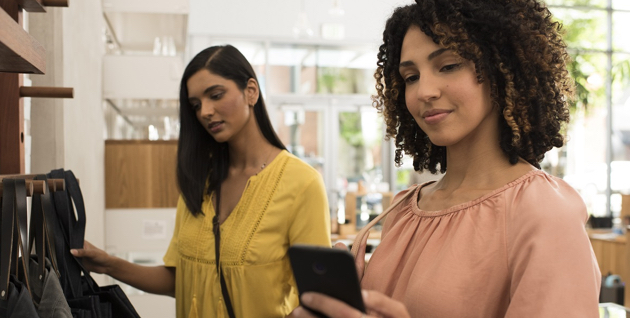 How U.S. Bank Uses Visa APIs
U.S. Bank uses Mobile Location Confirmation as an opt-in feature of their mobile app to help prevent false declines for travelers by verifying if a customer's mobile device and credit or debit card are in the same location.
Ready to start with Mobile Location Confirmation?
Need Support?