Visa Global ATM Locator
Locate Visa ATMs in over 200 countries.
available for use by
Issuer Banks
Merchants
Independent Developers
Regional Availability
View Details
N. America
Asia-Pacific
Europe
CEMEA
LAC
Fees & Terms
Free to use in Sandbox. Contact for Production fees. Product terms located at end of the page.
Find more than 1 million ATMs
Visa Global ATM Locator enables cardholders to search for Visa/Plus ATM locations around the world, via the Web or from their internet-enabled mobile devices.
The Visa Global ATM Locator service lets cardholders find a convenient ATM when they need cash from over 1 million ATMs in over 200 countries. The ATM Locator Service is a cost effective way to deliver user friendly, trusted information when users need cash while travelling or in emergencies.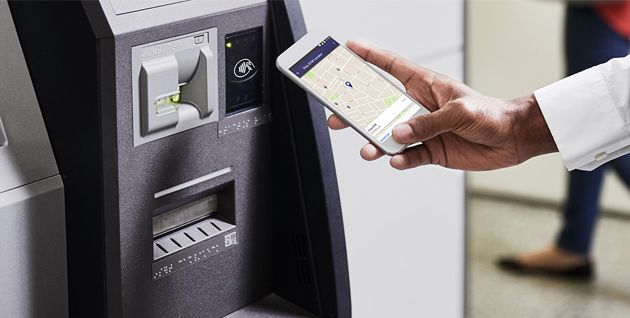 Key Features
Enables cardholders to locate Visa/Plus ATMs in over 200 countries.
Supports search by street address, city, or point of interest.
Provides both walking and driving directions.
Why Use It?
Issuers
Issuers can provide their cardholders with access to a broader set of available ATMs, not just the ones in their own network.
Merchants
Merchants can enable cardholders to find ATMs in or near their retail locations.
Independent Developers
Independent developers can offer an ATM locator service as part of their mobile applications.
How Does It Work?
A cardholder submits a street address, city, postal/zip code, point of interest, or geolocation codes (latitude and longitude) and the Global ATM Locator service returns a list of nearby ATMs. Cardholders can further refine their search by adding filters, such as hours of operation, chip-capable ATMs, or wheelchair accessibility. Cardholders can then view the details about a particular ATM location and receive routing directions to it (if available).
APIs Included
Locate ATMs
The Locate ATMs API provides the means to find up to 100 ATM locations that match a set of filter criteria and are near a given location (near a given single-line input address/geocode). The Locate ATMs API can also find routing information for a given start and destination point.
Ready to start with Visa Global ATM Locator?
Need Support?